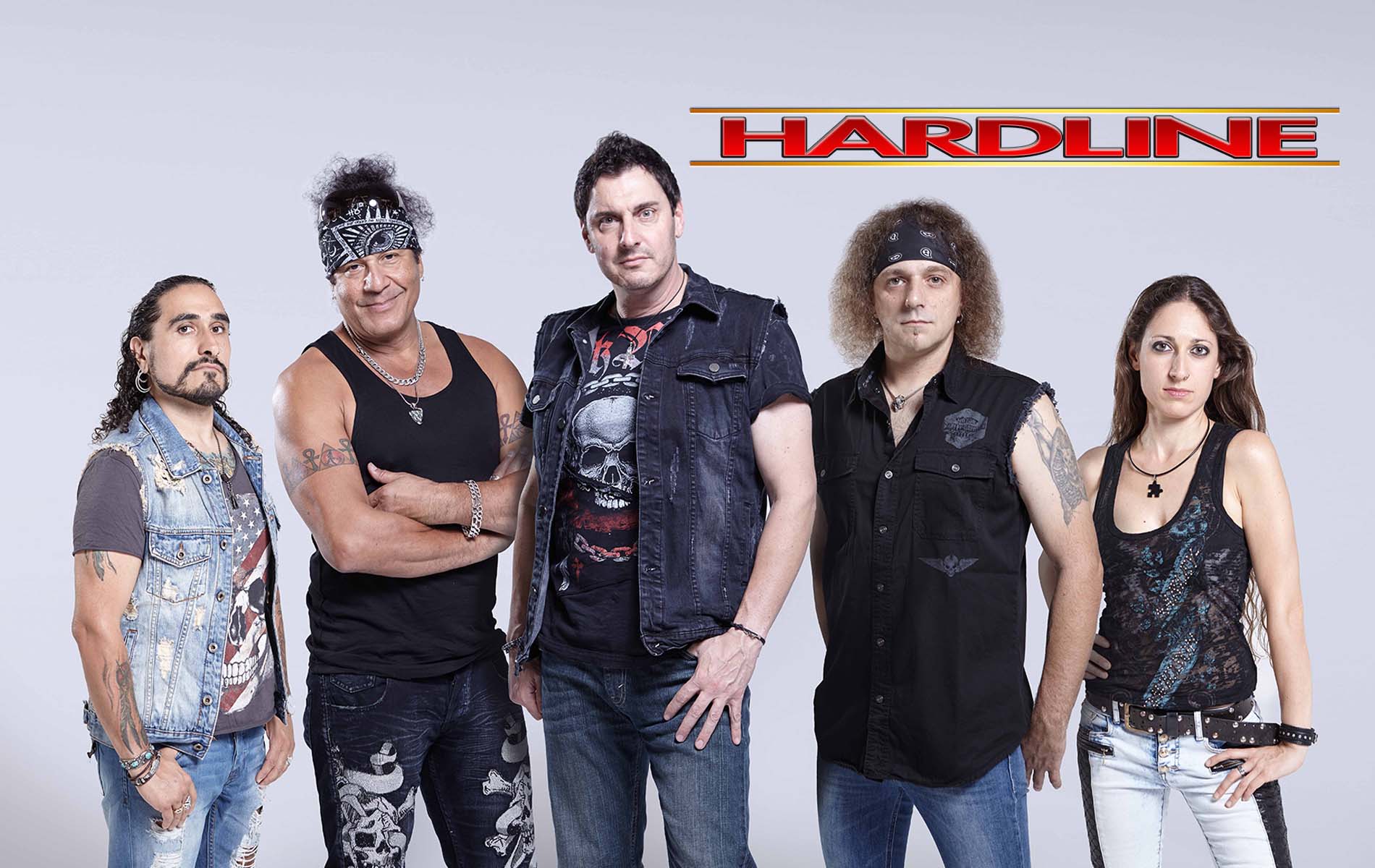 Discography
1992: Double Eclipse
2002: II
2003: Live at the Gods
2009: Leaving The End Open
2012: Danger Zone
2016: Human Nature
Bandinfo
Hardline was found back in 1991 from the brothers Johnny (vocals) and Joey Gioeli (guitar) and Journey guitar player Neal Schon. In 1992 they released "Double Eclipse", one of the last real classic Hard Rock albums before Grunge took over. In 1998 Johnny joined the band of the German guitar hero Axel Rudi Pell, but he still had love and passion for his own band. In 2002 Hardline came back with the strong "II" album. As the last original member Johnny and his new band released antoher three studio albums since then. The latest one, "Human Nature (2016), is a already classic and close to their debut album.
At the H.E.A.T FESTIVAL they will celebrate the 25th anniversary of this legendary album!!!
Gegründet 1991 von den Brüdern Johnny (Gesang) und Joey (Gitarre) Gioeli und Journey Gitarrist Neal Schon brachten Hardline 1992 mit "Double Eclipse" eines der letzten großen klassischen Hardrock Alben auf den Markt, bevor der Grunge alles verändert hat.
1998 stieg Johnny bei dem deutschen Gitarrenhelden Axel Rudi Pell ein, aber seine Liebe und Leidenschaft für Hardline hat ihn nie verlassen. 2002 erschien mit "II" ein weiteres Album. Seither hat die band mit Johnny als einzigem Originalmitglied drei weitere Alben veröffentlicht, darunter 2016 das viel umjubelte "Human Nature",, dass dem Vergleich mit dem Debütalbum durchaus standhält.
Auf dem H.E.A.T FESTIVAL werden Hardline das 25-jährige Jubiläum ihres Klassikeralbums feiern