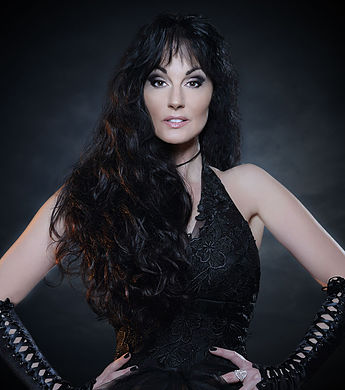 Discography
2014: Martina Edoff
2015:Unity
Bandinfo
Do you remember the good times in AOR, where artists and bands like Robin Beck, Alannah Myles, Heart, Vixen, Starship and other female fronted bands where big?
Well, the Nordic queen of Rock does remember and she brings back the feeling and the sound of those good old days. With her two released AOR records she is one of the leading acts in Sweden for his kind of music. Now it is time to spread the word to the rest of Europe. Martina is rockin' in Germany for the first time at our festival.
There will be a new album later on in 2017!
Erinnert ihr euch noch an die Zeit, in der Sängerinnen und Bands wie Robin Beck, Alannah Myles, Heart, Vixen oder Starship die Szene beherrschten?
Nun, die Nordic Queen of Rock erinnert sich daran und möchte mit ihren Alben den Sound und das Feeling von damals ins Heute transportieren. In Schweden bereits ein fester Teil der Szene wird es nun Zeit Europa zu erobern.
Martina rockt auf unserem Festival zum ersten mal in Deutschland!
Noch dieses Jahr wird ein neues Album erscheinen.