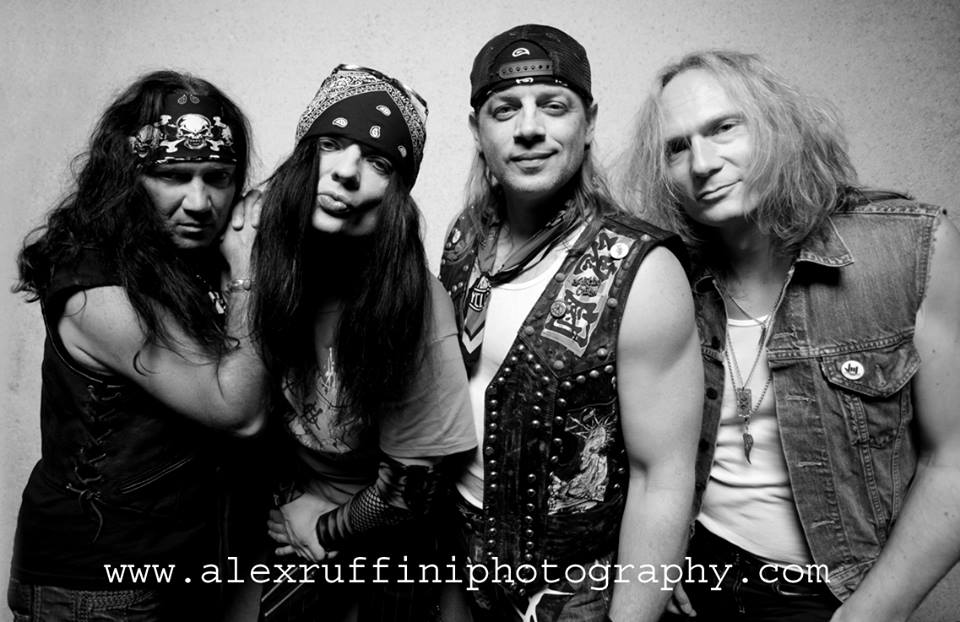 Discography Shameless
1999: Backstreet Anthems
2000: Queen 4 A Day
2002: Splashed
2007: Famous 4 Madness
2011: Dial S For Sex
2013: Beautiful Disaster
2017: The Filthy 7
Discography Tuff
1986: Knock Yourself Out
1991: What Comes Around Goes Around
1994: Fist First
1995: Religious Fix
1996: Decade Of Disrespect
1997: Regurgition
2001: History Of Tuff
2015: Dedication
Bandinfo
For the first time in the festival history we have one band playing the hits from two. Shameless is a Glam Metal super-group based in Germany found by bassist Alexx "Skunk" Michael back in the 90ies. His goal was to bring the feeling of the L.A. Sunset Strip to Germany. He flew to the Us and came back with the confirmation from members of bands like Kiss, Badlands, L.A. Guns, Tuff, Pretty Boy Floyd and many more to play on his debut album. Since then the band released several records with different guest musicians, but one always was on board and that's Tuff singer Stevie Rachelle. Tuff is an US based Glam Rock band which had a big album back in the days.
The band will play the best of both worlds at our festival!
Zum ersten Mal in der Geschichte unseres Festivals spielt eine Band die Hits von Zweien. Shameless ist eine Glam Metal Supergroup die von dem aus München kommenden Bassisten Alexx "Skunk" Michaels in den Neunzigern gegründet wurde. Sein Ziel war es, das Feeling des Sunset Strips nach Deutschland zu bringen. Er flog in die USA und kam mit zurück mit der Zusage von Mitgliedern von Kiss, Badlands. L.A.Guns, Pretty Boy Floyd, Tuff und vielen anderen,dass sie auf seinem Album spielen. Seither wurden einige Alben mit verschiedenen Musikern veröffentlicht, aber einer war immer dabei. Stevie Rachelle von Tuff!
Tuff sind eine Glam Rock Band aus den USA, die mit ihrem 1991er Album in der Szene aufhorchen liesen.
Auf unserem Festival spielen sie zusammen die besten Songs von beiden Bands!